| | |
| --- | --- |
| Posted by Donnaleigh on February 8, 2013 at 1:10 PM | |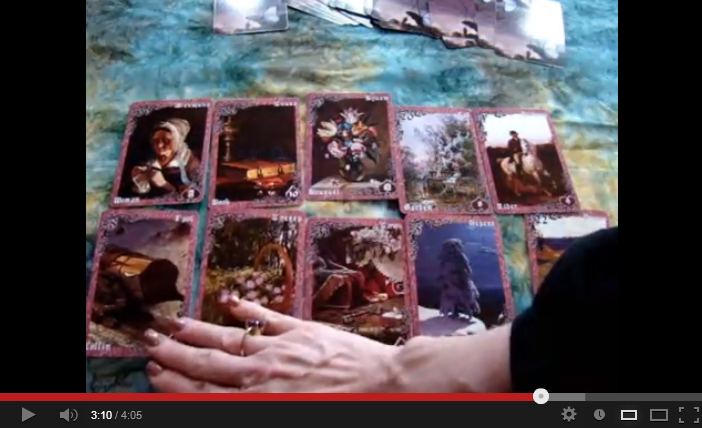 Welcome to my favorite Lenormand spread.
It is based off  of a traditional 5 card spread.
And while it uses all the traditional elements of a Lenormand reading and gives great detail,
it presents with less confusion than 9 card spreads (3 rows of 3) often give people.
While I've not seen this spread taught anywhere, it is one that is I have been using over and over on my own.
I can't say I created it as it already was inherent within every Grand Tableau reading that is traditionally used.
To view this video, click on the image above or CLICK HERE.
Enjoy!
This video showcases the Cherry Twilight Lenormand.
At this point this deck can only be purchased through Russia.

For lessons and free podcasts on learning to read the Lenormand
go to Donnaleigh.com/lenormandlessons.htm
Warmly,
Donnaleigh
Learn more about the secrets of reading tarot at our award-winning educational tarot podcast.
See a listing of all show topics HERE.