| | |
| --- | --- |
| Posted by Donnaleigh on April 7, 2012 at 3:30 PM | |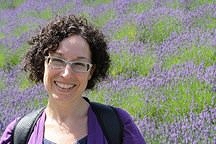 "Nothing is more memorable than a smell. One scent can be unexpected, momentary and fleeting, yet conjure up a childhood summer beside a lake in the mountains."
Diane Ackerman
Welcome to a beautiful Tarot Meditation Moment, donated by Tarot Author, Deck Creator, and woman extraordinare, Barbara Moore.
Barbara transcends the typical by showing us how tarot can be combined with meditation to create a variety of internal journeys...and then she adds the beauty of scent to make the experience even more powerful.
We hope you enjoy today's Meditation Moment, featuring 10 minutes of beauty to add to your day.
Learn more about Barbara Moore and her work at www.PracticalTarotReadings.com.

or CLICK HERE.
For a list of all our Tarot Meditation Moments to date, CLICK HERE.
Here's wishing you a peaceful, tarot-filled week.
Warmly,
Donnaleigh
Learn more about the secrets of reading tarot at our award-winning educational tarot podcast.
See a listing of all show topics HERE.