| | |
| --- | --- |
| Posted by Donnaleigh on September 28, 2019 at 12:35 AM | |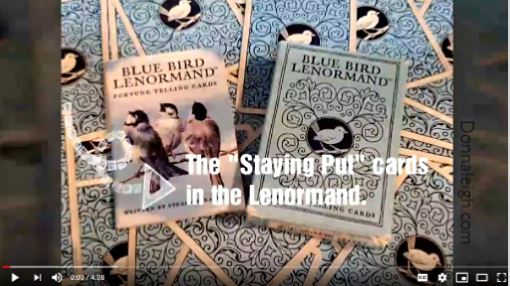 In a recent video, I discussed the Lenormand cards that indicate movement.
Today's video talks about the NON-movement cards.
When will things stay put?
This video features the Blue Bird Lenormand, 2nd Edition,
by U.S. Games Systems, Inc.
To view this video, either click on the image above,
or CLICK HERE.

Warmly,

DL