| | |
| --- | --- |
| Posted by Donnaleigh on August 3, 2019 at 1:45 PM | |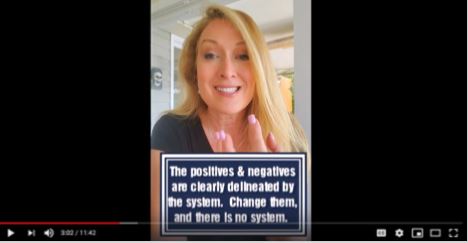 One of the most critical, core concepts of the Lenormand system
is the cards' individual values:
positive, negative, and neutral.
Many beginners don't recognize this concept and it creates a significant block to their readings.
To further complicate things, many readers wonder how to give the negative cards a positive twist.
So.... are negative cards "bad?"
Let's talk about the positive negative & neutral purpose of the cards and how simplifying these values rather than expanding them makes your readings much clearer.
To view this video tutorial, either click on the image above, or
Warmly,
DL