| | |
| --- | --- |
| Posted by Donnaleigh on January 15, 2014 at 11:55 PM | |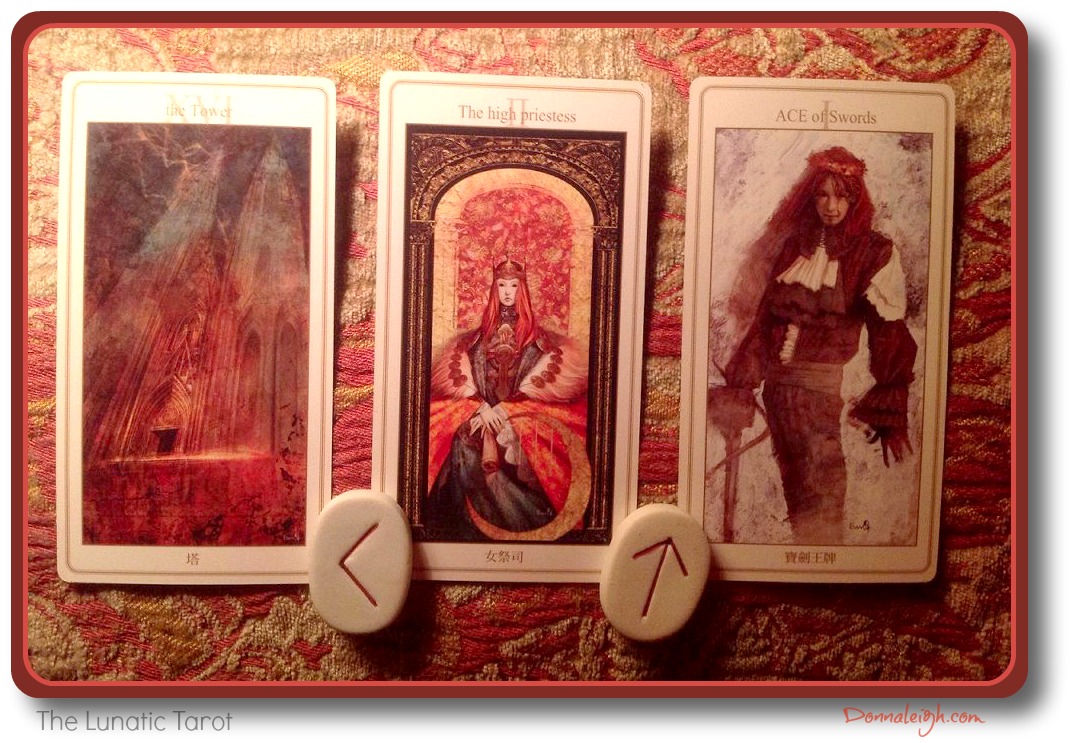 "Good afternoon. I knew you were coming... expected it, really. Felt it in my bones. So I'm ready and looking you straight in the eye. Sword in hand, I'm prepared to fight a good fight. I will do what it takes to be a warrior for truth, for I am a powerful agent of action with a mindset of victory. No longer a slave to the status quo, I have seen your impact and am now ready to stand up and make a personal difference. Welcome to my power force of change. Let the right action begin."
--------
Interestingly, the runes echo the Lunatic Tarot cards drawn here (Tower, High Priestess, Ace of Swords). Rune Kenaz is about power, inner fire, opening up, and passion. Rune Tiwaz (the arrow) is one of victory, of being a warrior, fairness, justice, straight focus, and being ready to fight for one's beliefs.
All were drawn randomly.
Here's wishing you the power of change.
Warmly,

Donnaleigh