| | |
| --- | --- |
| Posted by Donnaleigh on January 13, 2014 at 6:00 AM | |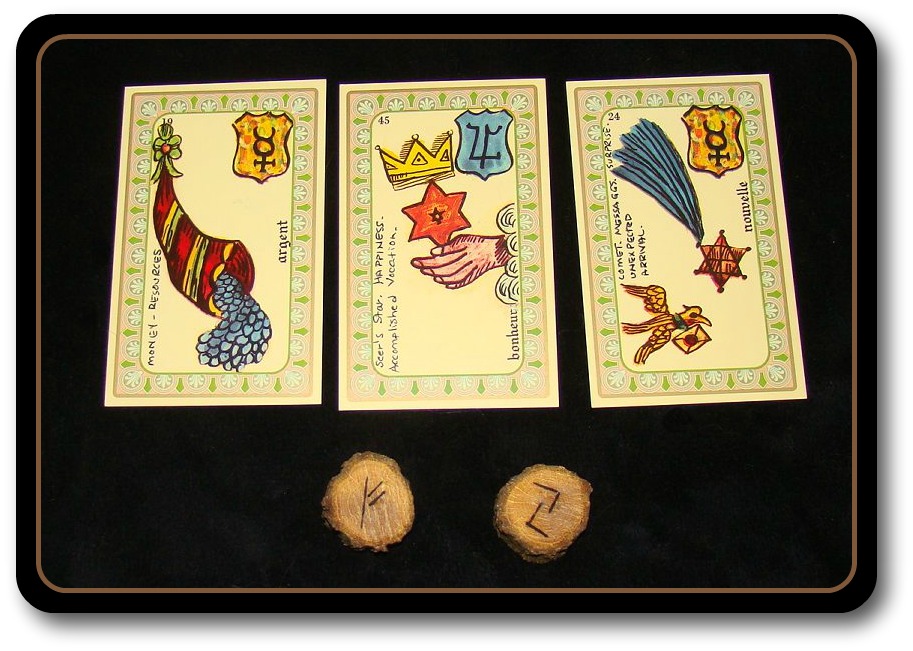 Belline Oracle, Runes
INTERPETATION:
This week you will have all you need, plus a few extra surprises to come!
HOW I INTERPRETED THIS:
Belline cards: 1) The first is about money and resources. 2) The second is about happiness and success. 3) The third is about unexpected arrivals or surprises -- stuff coming in!
Runes (Fehu and Jera) - Fehu is about resources, finances and worth. Jera is about harvesting, and the rewards of our efforts. Put these two together, and there is a harvesting of resources, abundance.

Here's wishing you a day of blissful abundance.
Warmly,

Donnaleigh