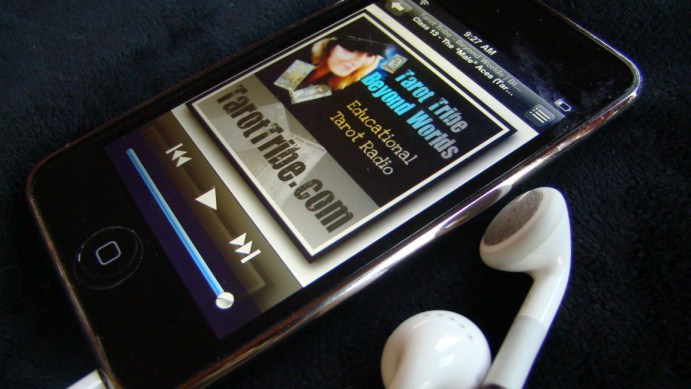 I was honored tonight to be interviewed by Theresa Reed (The Tarot Lady) and Bri Saussy, on their podcast, Talking Shop with Theresa and Bri (link to it below).

or CLICK HERE.

Tidal Miller, a rising star in podcasting, was listening in and asked about the appropriate ways to promote a show. This is an excellent question. We talked about it, but ran out of time and I have just a couple more wee suggestions. I'd like to share them. 
5 Little Promotion Ideas
Here are 5 more very small but effective ideas I learned through trial and error.
1) When you do a program, blog about it! (Like this one!) Quick announcements of podcasts are blog-worthy. Either announce what is coming up or share a link of a program you just completed (one or the other is likely best, rather than blogging about it twice). Even if it is just a picture of your guest and a quick summary and link to the show, be sure to add this information to your RSS feed and your blog.  You'll have more web presence, but also be able to direct people back to your website where there is organized information (hopefully) about you and your program and what you offer.

2) Then, share your blog about the show to the social networks (Google, Twitter, Facebook, etc.) Like we mention in the podcast above, do be judicious about putting it in forums or groups, as this may turn off many people, even if you are not selling an actual item or making money. 
3) Share the link to the podcast (or your blog about the podcast) on your show's FAN PAGE (you have one on Facebook, right? It's free!
4) Once you have a Fan page, here's the trick: first place link the information directly on your Fan page. Then SHARE that link onto your personal page. So instead of posting it directly on your personal Facebook page, post it on the Fan page 1st and then use that Facebook "share" button to share on your personal page. Chances are your personal page will get seen more than the fan page with all the Facebook promotional changes. But by sharing from the show's Fan Page, it will lead people back to your fan page, and allow them to discover this space to "LIKE" it. This way, fans also will know where to return to seek information, and THAT is your safe space to write whatever promotions you want about your show.
5) Also, it helps to archive your shows in one place. This is something I started doing about halfway through my programming, and it has been a very effective way of organizing everything in one spot. It also allows people to scan program topics to choose what is most interesting to them. My show listing is HERE. accessed through my "Radio Shows" tab on the top of my website. It's the "one stop shopping" place for people looking for an exciting topic or content that interets them. Blogs can get buried, but that one show page list can be a clean, clear, and brief one-stop-shopping place for choosing their next listening adventure.

I've always been itchy about posting promotional links into forums as I like to respect people's discussion space and is it may be perceived as spammy. When your show is good, people will talk about it and your cleanly organized Fan Page will allow people a place to find updates about what you're doing.
And as always, ORIGINALITY MATTERS. Stand out above the din...make your light shine a different color and you'll be seen. 
Want to hear more about podcasting, both the good and the bad?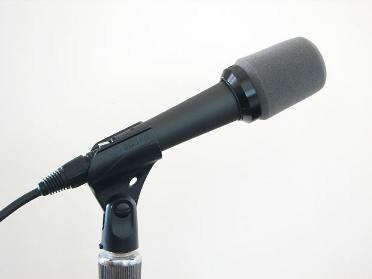 I tried to give a balanced perspective about  both the exciting and challenging sides of podcasting with Theresa and Bri, below.
I hope this inspires you to consider sharing your voice with the world.
To open or download the show:


(or right-click on the above links and save to your computer or MP3 device).

Learn more about Theresa Reed at TheTarotLady.com,
and Bri Saussy at Milagroroots.com.
Warmly,
Donnaleigh
Learn more about the secrets of reading tarot at our award-winning educational tarot podcast.
See a listing of all show topics HERE.