| | |
| --- | --- |
| Posted by Donnaleigh on April 5, 2013 at 8:05 PM | |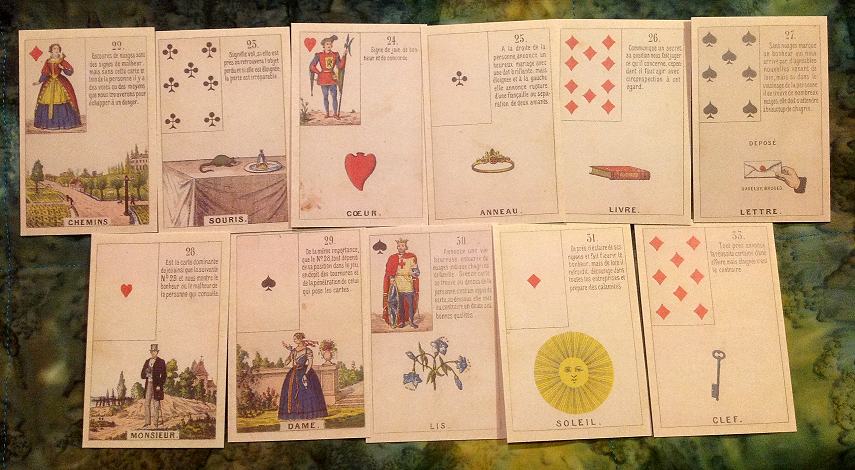 Above, the Daveluy Lenormand
(reprinted by Caitlin Matthews)
Welcome to the third in a Little Lenormand Lesson series to teach
PHYSICAL CHARACTERISTICS of people as read through the Lenormand cards.
This class works through cards 22 (Crossroad) through 33 (Key).
How would the Lenormand cards describe YOUR personal look?
This class is led by Lenormand expert Rana George, who can be found at RanaGeorge.com.

Class length is 25 minutes.
This free class can also be found on iTunes in the Podcast section.
To learn more about how to read the Lenormand,
visit donnaleigh.com/lenormandlessons.htm
Warmly,
Donnaleigh
Learn more about the secrets of reading tarot at our award-winning educational tarot podcast.
See a listing of all show topics HERE.