| | |
| --- | --- |
| Posted by Donnaleigh on February 8, 2013 at 2:40 PM | |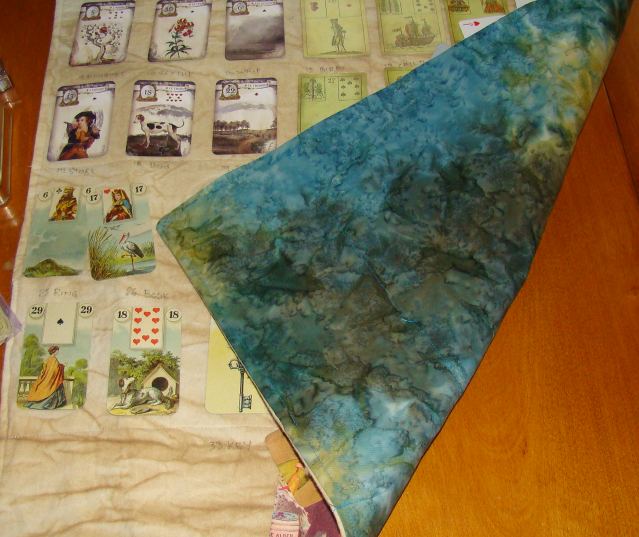 Two-sided...one side of the spread cloth has organized houses written on it,
and the other side has pretty fabric for any possible arrangement.

On THIS BLOG I demonstrate how to make your own Lenormand Grand Tableau Spread Cloth. I've been toting that cloth around with a deck wrapped inside, and it has become a good friend. It's small enough that I can even use it on a restaurant table.
However, I wanted a bigger one for my larger sized cards. So during the snowstorm today I made one. It fits most of my decks; below I've show several of my decks arranged on it as a sample. Some decks are too large (the Lilac Twilight and Cherry Twilight are too big), but I feel like I have much more flexibility in deck choices with this one.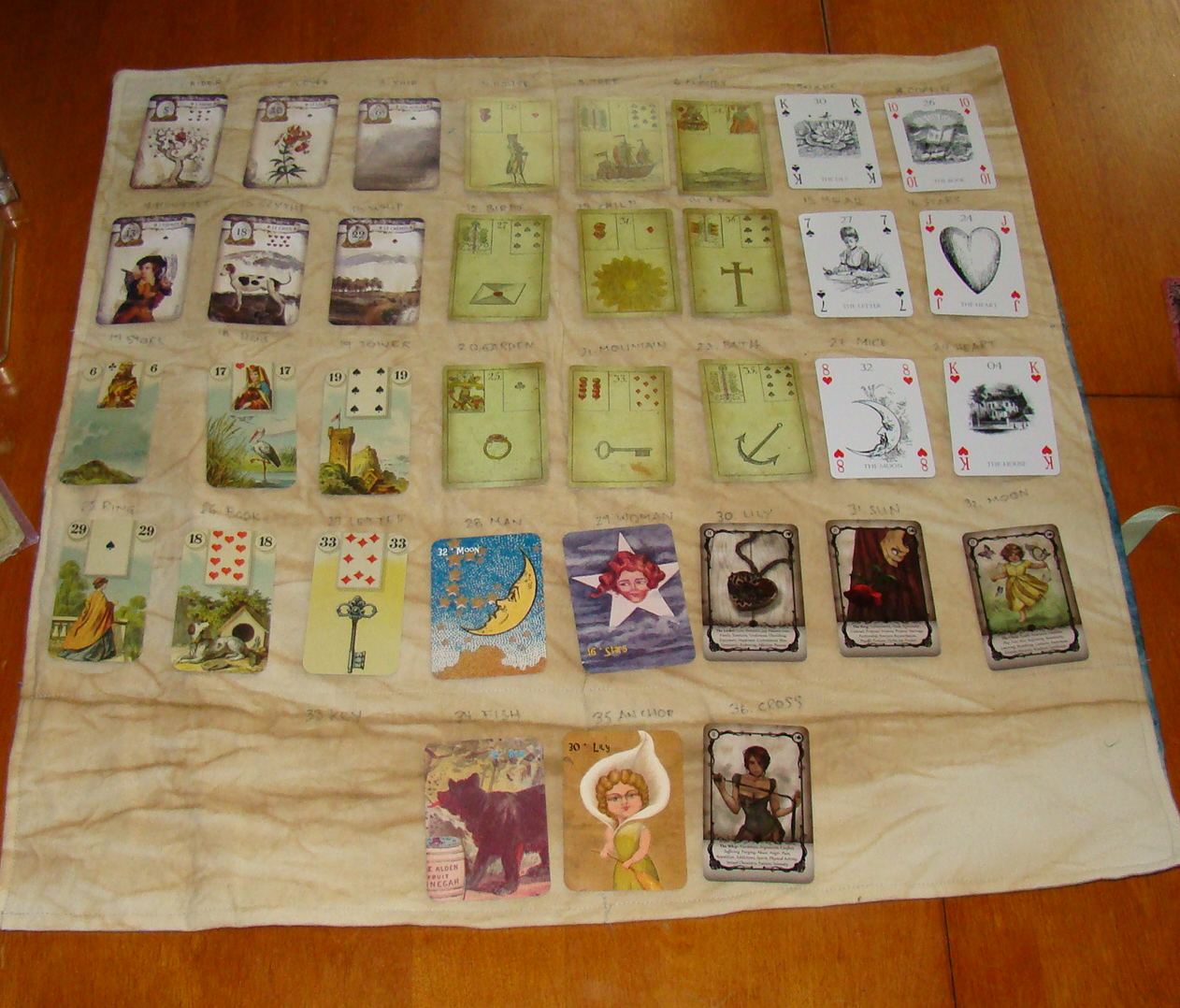 Decks pictured include The Lenormand Revolution, The Original Lenormand, The Victorian LeNormand, The French Cartomancy (de-bordered), The Off-Center Lenormand, Under The Roses Lenormand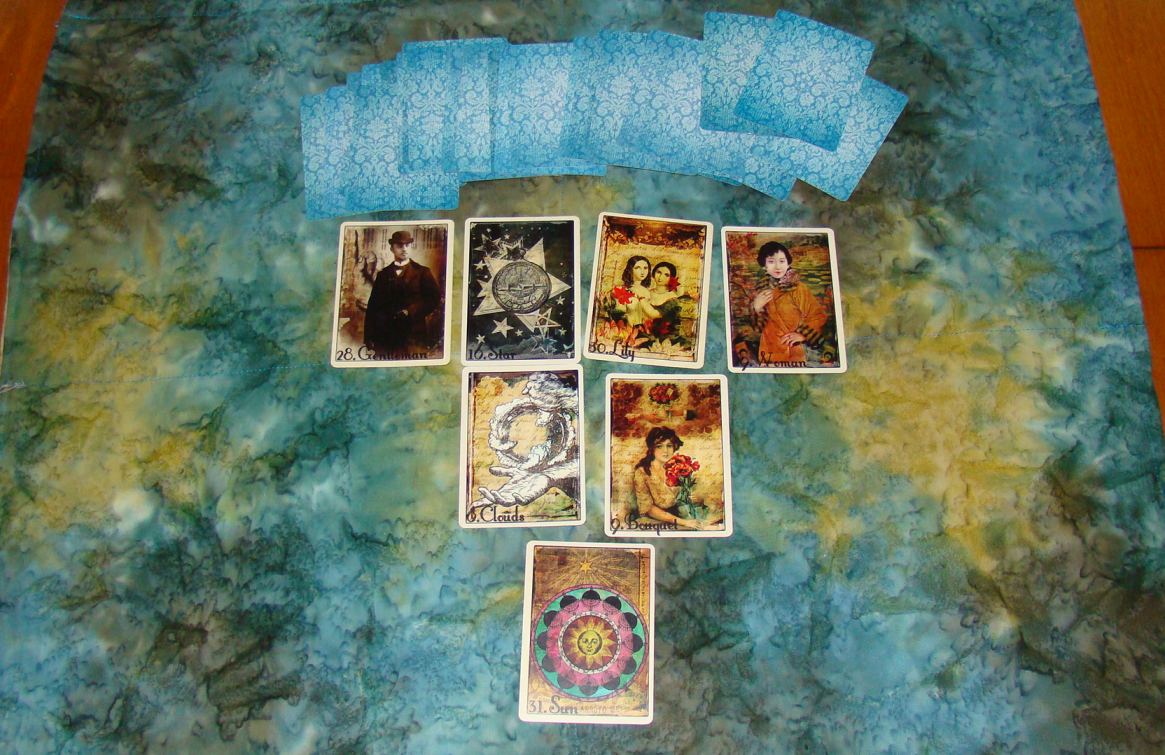 Above, the Melissa Lenormand on the opposite side of the spread cloth.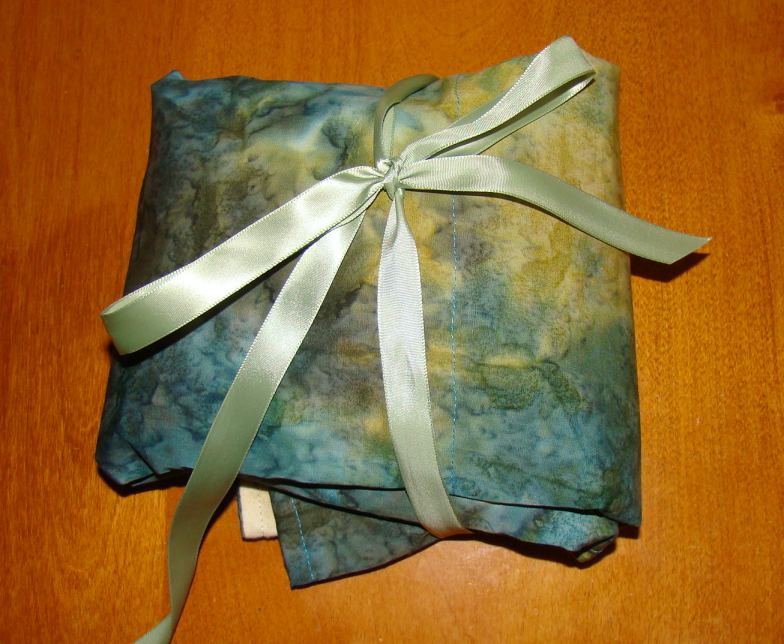 Above, it wraps a deck within and is tied with a satin ribbon.
Would you like to make one of your own?
For more lessons and free podcasts on learning the Lenormand
go to Donnaleigh.com/lenormandlessons.htm
Warmly,
Donnaleigh
Learn more about the secrets of reading tarot at our award-winning educational tarot podcast.
See a listing of all show topics HERE.