| | |
| --- | --- |
| Posted by Donnaleigh on January 12, 2013 at 4:35 PM | |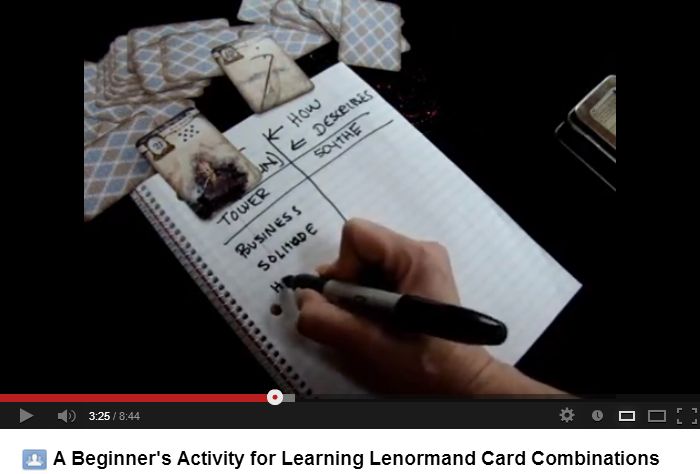 If you're just learning how to read the Lenormand, here is an activity you can try at home to expand your personal meanings for the cards.
To view this video, click on the image below or CLICK HERE.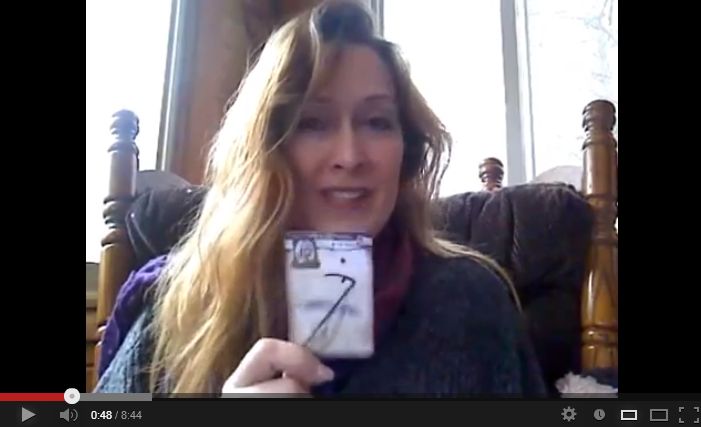 Every video has a blooper in it, and Rae della Luna has razor sharp eyes (i have very bad eyesight). She noticed that the card I pulled in this video was actually the MOUNTAIN card, and not the Tower! I'm going to leave the video, because I think the tutorial will still help people learn the technique (and the videos take a couple of hours to make). But Rae wins a big prize for sharp eyes!

And now your homework is to see how the definitions might have changed had it been the Mountain card in the video.

For lessons and free podcasts on learning to read the Lenormand
go to Donnaleigh.com/lenormandlessons.htm
Warmly,
Donnaleigh
Learn more about the secrets of reading tarot at our award-winning educational tarot podcast.
See a listing of all show topics HERE.